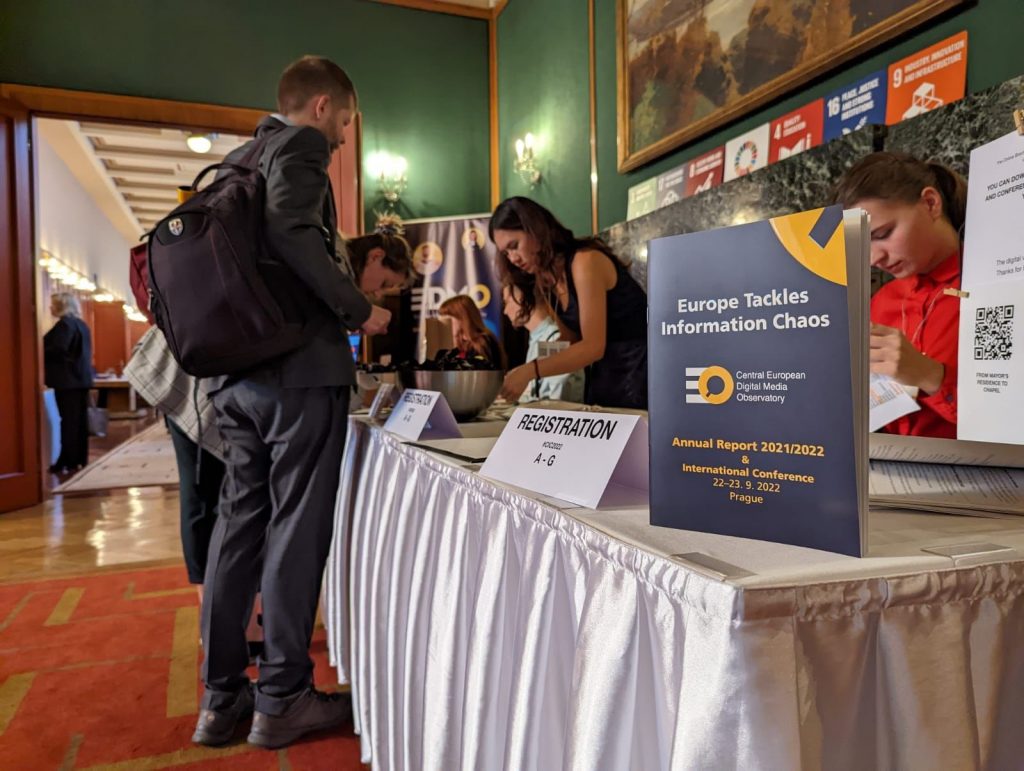 Marking its one year anniversary, CEDMO held its first International Conference titled 'Europe Tackles Informational Chaos' (#CIC2022) in Prague on 22nd and 23rd September 2022.
Leading experts and key stakeholders – including NGOs, academics, think tanks, practitioners, and legislative and technology actors – contributed to exploring a wide range of issues. Over 280 participants in eight panels discussed the complexity of the problem of information disorders related to a comprehensive range of topics, including:
● The impact and regulation of disinformation
● Strengthening democracy in the context of declining trust and increasing societal fragmentation
● The current role of media and the Russian invasion of Ukraine
● Foreign interference
● The relation between technology and disinformation
● Efforts to boost media and information literacy.
EDMO Ireland also participated in the conference. DCU's Disinformation Lead, Kirsty Park, moderated the panel 'Ukraine and Covid-19: Challenges and Lessons Learned' while Kalina Bontcheva, from the University of Sheffield, delivered a talk on 'Open Challenges in AI Fighting Disinformation' as part of the Technology and AI panel.
The purpose of CEDMO conference 2022 was multifold. As well as marking the first anniversary of EDMO regional hubs in action, and promoting the efforts of the current EU presidency of the Czech Republic to mitigate the harm done by disinformation, it aimed to tackle the growing disenchantment with democratic processes, and institutional distrust and discord in civil society across Europe, by gathering a multidisciplinary community focused on fighting information disorders in Europe, and arranging talks between the key partners.
The CEDMO conference also provided a platform to enable a dialogue regarding the positive and negative role of tech in the European democratic landscape, identifying areas where regulation can ameliorate problems, and advising on ways in which tech companies' own actions could improve democratic outcomes.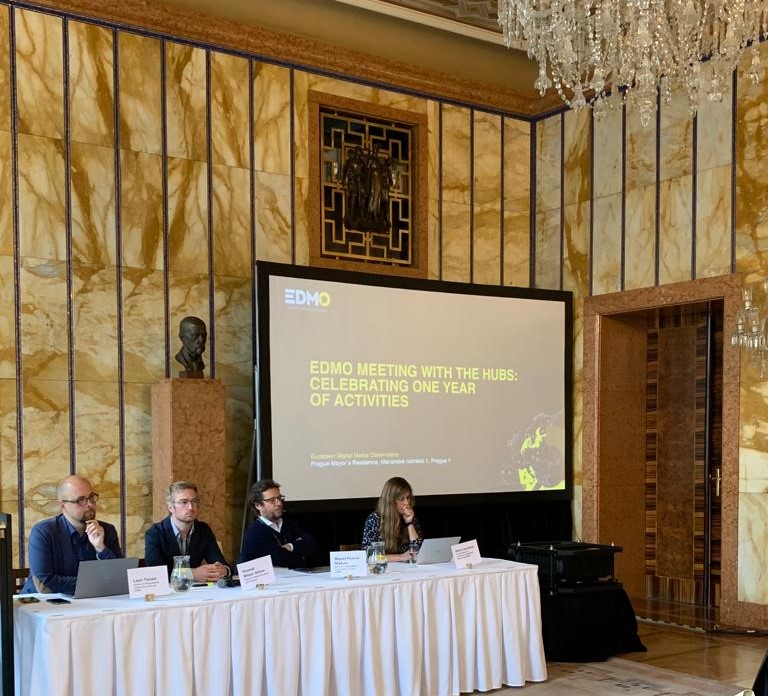 While in Prague, EDMO Ireland representatives also attended a meeting with other EDMO hubs at the Mayor's Residence in Prague to discuss future plans and collaborations.